"

Annette has had nightmares for as long as she can remember. However, it was not until a strange encounter that Annette realizes her dreams have a deeper meaning than she could have imagined. In her search for answers, Annette is drawn into a world of dangerous creatures that human kind forgot exists. Once drawn in, Annette can never return to the life she knew." from Amazon.co.uk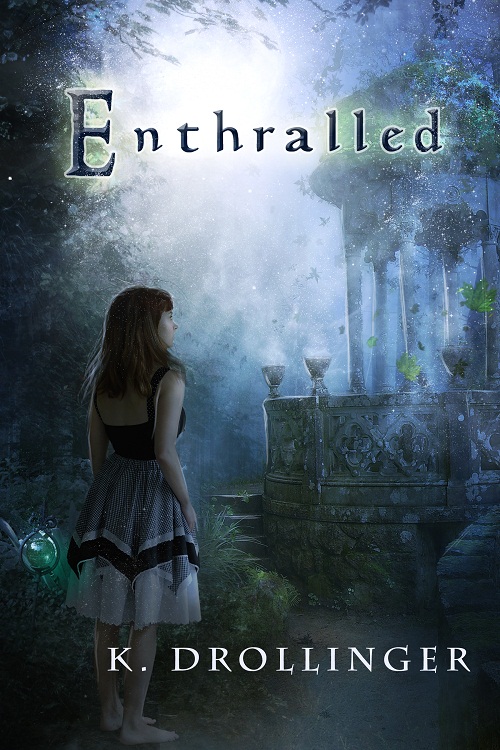 Annette has a chance encounter with a woman in a supermarket and their paths cross again shortly afterwards. This woman has powers Annette is firstly dubious about, but she changes her mind when she discovers a link with her strange dreams. The pair travel to a haunted manor to try and find out about its mysterious past. There they meet a real group of characters, and there is more to them than meets the eye.
I quite liked the way the story was set up and thought it had good potential. I was expecting things along the lines of Scott Nicholson's Creative Spirit which I really enjoyed. However as the tale unfolded it moved further away from my comfort zone and became a bit predictable. I've never been shy about admitting I'm quite picky about fantasy, or that I'm not keen on books with certain types of fantasy creatures. As such it's probably a bit unfortunate that I didn't realise from the product description that this book would give me all my least favourite fantasy elements. I also found it hard to connect with any of the characters. Most of them were too under-developed and main character Annette felt like a mass of contradictions.
As far as the writing, while it flowed nicely in places and I enjoyed the early part, there were too many grammar, punctuation and spelling errors, and in places it just didn't read well. I also thought that it lacked the necessary tension. I think the reader is meant to read the part set at the manor envisioning it in the grip of a storm almost throughout. In other books I have seen this setup create a hostile and oppressive environment but in this book it was more of a footnote.
This is a book that has potential, especially if this sort of fantasy is your bag, and there were hints of a good read but has too many negatives for me to rate it higher than 2*
Format: Kindle, review copy
My Rating: 2*